CITTA 15th Annual Conference on Planning Research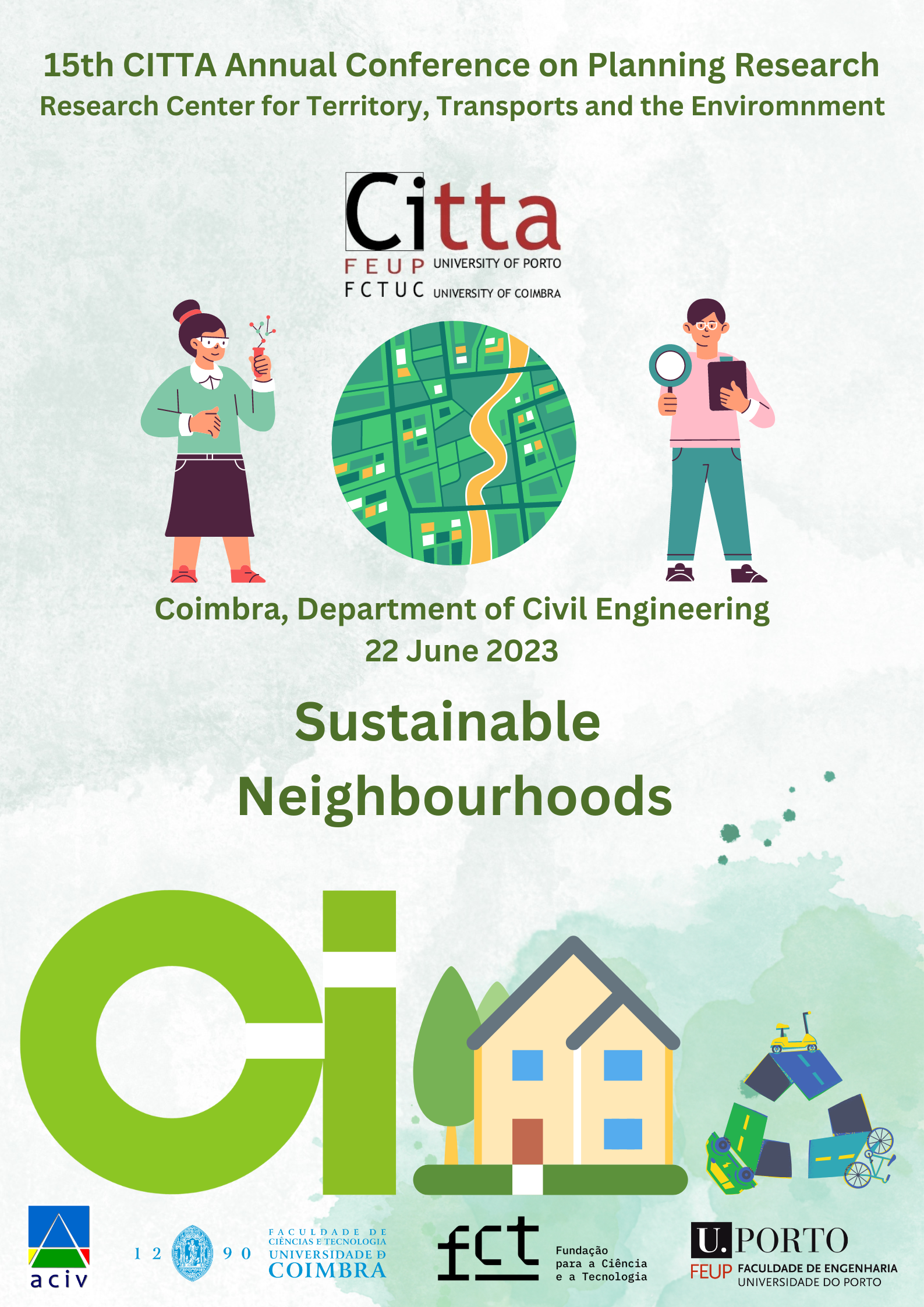 The CITTA 15th Annual Conference on Planning Research will debate "Sustainable Neighbourhoods" with an emphasis on walkability, active transportation, shared and electric transport modes, diverse and inclusive housing, and healthy living, i.e. promoting overall diversified, socially equal and thriving neighbourhoods. In particular, it will discuss the need to promote urban living areas with good conditions to access daily activities within short distances and using sustainable transport modes, namely active modes. Furthermore, these living areas must also guarantee inclusivity, safety and zero carbon emissions and act as health promoters for the population, both physically and mentally. Furthermore, most and foremost, they must act as providers of daily living in safe and sustainable conditions under extreme situations such as pandemics, climate changes in the urban environment or economic and energy limitations.
Sustainable neighbourhoods represent a broad thematic area that can relate to urban and transport policies, social participation, urban design, infrastructure, road management, indicators for sustainable mobility and accessibility, environmental, social and economic impacts, activities and facilities optimal locations, pavement or signage, intelligent information systems, quality of life, pedestrian-friendly spaces and social interaction, among other thematic areas.
Moreover, sustainability broadly can be divided into economic, social, and climate change mitigation and adaptation.
The conference will be held in Coimbra, Portugal on 22 June 2023, under the main topic Sustainable Neighbourhoods.
Submitted contributions should fall under at least one of the four conference topics/tracks:
Urban and transport policies and impacts;
Urban design, greening and housing planning strategies and models;
Transport modes accessibility planning and modelling and
Infrastructure planning, implementation and management.