SOME REMARKS
- Meeting point: in front of the City Hall, in the city centre, address: Avenida/avenue Aliados.
- Please, meet at 8:30. Bus will depart at 9:00 for the fieldtrip.
- Please, bring comfortable shoes for the walk. We'll keep you updated with weather conditions, but we hope it will be a nice day of sunshine.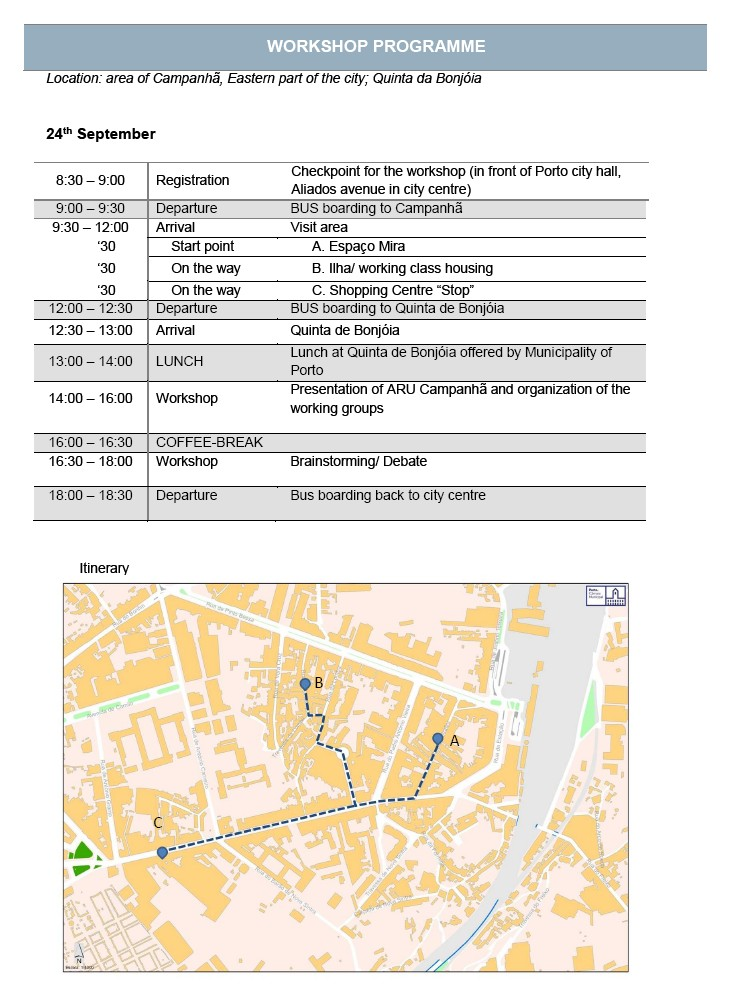 A. Espaço Mira (street/rua de Miraflor)
A recent cultural space set in the Rua de Miraflor, Porto. Located near Campanhã train and metro station, occupying two old warehouses renovated by the duo of architects Manuela Monteiro & João Lafuente.
The surrounding area still shows clear signs of urban and social degradation, an issue this type of private initiative aims to address. Both contiguous buildings, dubbed the Mira space and the Mira Fórum, present two complementary schedules, one delving into experimental territories with the collaboration of young curators and artists – under the artistic direction of José Maia – and a more specific programme dedicated to photography in its multiple expressions (artistic, documental and historical).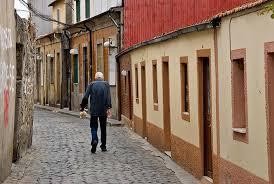 B. Ilha/ working class housing (Ilha da Lomba)
The 'ilhas' are nuclei of working-class housing that were built in Porto in the second half of the nineteenth century, in the greater industrial development period of the city.
These groups of small houses ('ilhas') occupy an area of about 16 square metres. Usually were built along the back-gardens of middle-class houses (or which had been originally built as middle-class houses) in areas of the city that, given their proximity to industries located nearby, had begun a process of physical and social decay that would be further accentuated by the construction of these working-class houses. These houses were built either in a row, along the 5.5 or 6 metres wide urban lots, or in two rows, back-to-back or facing each other, when they occupied two of these plots.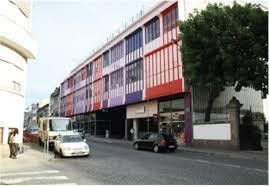 C. Centro Comercial STOP (street/rua do Heroísmo)
Shopping Center Stop (CCStop) opened in Porto in the early 1980´s, and soon turned out to be a commercial flop. From the mid-1990´s its empty shops have gradually been taken over by music bands; nowadays, the daily life of this shopping mall is filled with the activity of hundreds of musicians.
This phenomenon displays a vital impulse, shared by hundreds of people, and attests to a complex array of resources, in the fields of performance, music and image-making. In the activity of these musicians-researchers, through the relation they establish between musical legacies, their repertoires and music communities (ie. between a History, a practice and a social involvement) we can recognize past and future processes of transformation through de-re-codification of individual and collective expression: we observe the recycling process of a whole culture. As if demanding our attention to its territory, the building itself offers an analogous process in its relation to the city: the building is urban heritage as well, it is and was practice (first commercial, now musical), and weaves those ingredients in a constantly evolving social evolution.